By Greg Hunter On October 14, 2018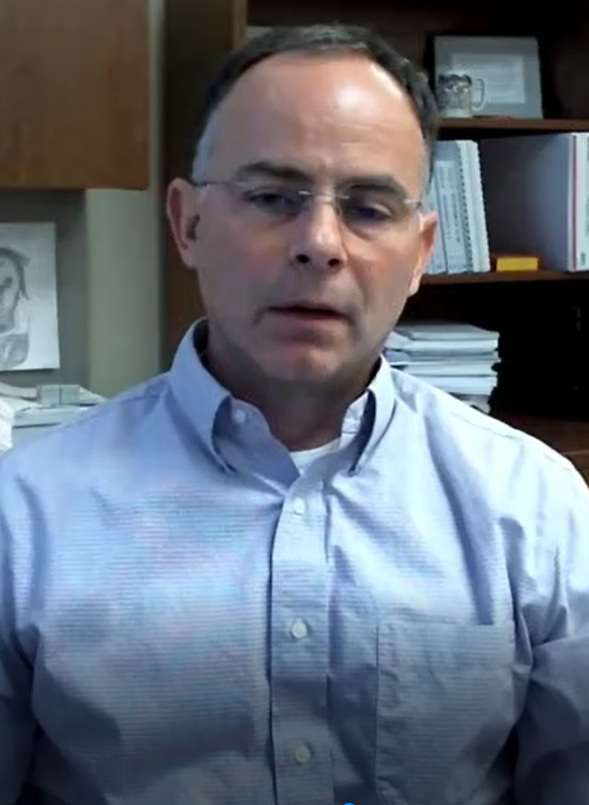 By Greg Hunter's USAWatchdog.com
Michigan State Economics Professor Mark Skidmore made a stunning discovery late last year. Using publicly available government accounting reports, he revealed there was $21 trillion in what he calls "missing money" from the Department of Defense (DOD) and Housing and Urban Development (HUD). The data he used has been scrubbed, all accounting records are heavily redacted and now the federal government has declared its accounting falls under "national security." Dr. Skidmore can no longer get the government to respond. Dr. Skidmore explains, "At this point, they are no longer responding to any of my inquiries. They are just not answering, and that is very astounding . . . and you can go on and look at the report yourself and see all of it blacked out. I actually lost sleep over that. That really bothered me. . . . Now, they are not even using standard accounting financial reporting rules. They are just moving things around and not telling anybody. So, first, all of this stuff is hidden because it is a national security issue, and now they are just changing the accounting standards. I would ask is that constitutional? I don't think so. Does it match any of our financial reporting laws? I don't think so. I am not sure what gives the government the authority to make that decision, and, yet, it's happening."
The revelation that there is an additional $21 trillion dollars that cannot be accounted for on top of the more than $21 trillion officially in federal debt is an astounding number. It is probably the most important data point since the Federal Reserve was founded in 1913. Dr. Skidmore says, "It's a huge amount of money to not be able to explain, and they are not explaining it."
Dr. Skidmore says there is a limit to money printing even when all the global central banks are doing it. Skidmore says, "What does it mean when a central bank is buying equities, or buying debt with printed money in order to suppress interest rates and keep this game going? I think, overall, the whole world is awash in debt, and it's expanding at a rate that is unsustainable. The only way it has been sustained is that interest rates have been falling for 30 years. Now, interest rates are no longer falling, and we are running up against a constraint. Now, if this $21 trillion in 'missing' federal money really represents spending above and beyond what the official records indicate, then that has huge financial implications and huge implications for confidence in the dollar as the reserve currency. This is an enormous priority to address and not just cover up and say we are all good."
In closing, Dr. Skidmore says, "How can you have a democracy if you don't have any transparency whatsoever? Having integrity and confidence is so essential to the whole system, and this just puts everything in question. . . . We should clean this up and show we are legitimate. If we don't, we are just shooting ourselves in the foot."
Join Greg Hunter as he goes One-on-One with Dr. Mark Skidmore, Professor of Economics at Michigan State University.
After the Interview:
Dr. Skidmore's original interview on USAWatchdog.com gives the story and links to the data used to reveal the $21 trillion in "missing" money from DOD and HUD.
Missing $21 Trillion Means Federal Government Is Lawless – Dr. Mark Skidmore
To see the DOD and HUD Missing Money: Supporting Documentation
You can find out more about Dr Skidmore Here