WARNING! BIS Warns of Financial Crash Worse than 2008
PM FUND MANAGER WARNS OF DERIVATIVES MELTDOWN & "OPEN SEASON" ON YOUR BANK ACCOUNT
Investmentwatchblog.com
July 14th, 2014
In the MUST WATCH video below, PM Fund Manager Dave Kranzler explains the colossal size of the derivatives market and the heads-Wall Street-wins / tails-Main Street-loses nature of this painstakingly rigged casino.
Do you think derivatives are unregulated? They are–until a series of bets goes bad and starts toppling a bank, at which point rules materialize out of nowhere and meticulously provide for the looting of your checking and savings accounts to pay off the bad bets made by your bank.
When (not if) the derivatives chain of dominoes starts to teeter, it's going to be Open Season on your bank accounts. Say, what interest rate is your bank paying you to take on such a huge risk, anyhow?
Citigroup to pay $7BILLION to settle a Justice Department probe into sale of subprime mortgages that led to financial collapse
By ASSOCIATED PRESS
Citigroup will pay $7 billion to settle an investigation into risky subprime mortgages, the type that helped fuel the financial crisis.
The agreement announced Monday comes weeks after talks between the sides broke down, prompting the government to warn that it would sue the New York investment bank.
The bank had offered to pay less than $4 billion, a sum substantially less than what the Justice Department was asking for.
The settlement stems from the sale of securities made up of subprime mortgages, which fueled both the housing boom and bust that triggered the Great Recession at the end of 2007.
Citigroup and other banks downplayed the risks of subprime mortgages when packaging and selling them to mutual funds, investment trusts, pensions, as well as other banks and investors.
The securities, which contained so-called residential mortgage-backed securities and collateralized debt obligations, plunged in value when the housing market collapsed in 2006 and 2007.
Those losses triggered a financial crisis that pushed the economy into the worst recession since the 1930s.
The Collapse of America – A Plan Decades in the Making
David Risselada
While many people are awakening to the Obama administration and their attempts to undermine our national sovereignty, it must be stated that this has been an ongoing effort for many, many decades. Barrack Obama is merely a tool selected to get an already conditioned population to accept the final stages of a plan that will see the United States surrender its sovereignty and merge into a global governing structure where she will no longer be respected as a world super power, but viewed merely as another third world nation that is morally equivalent to all others. There are three main pillars of our society and culture that need to be changed from the inside in order for this transformation to take place; immigration, education and the military. It is hard to argue, even for those who adamantly oppose any idea of conspiracy theories, that these three elements of our society have not been radically affected in recent years. This article will offer a brief analysis into the events taking place and the historical roots behind them. This is indeed a planned collapse, and to be calling it out for what it is now is indeed too little too late.
As the crisis along our border escalates, we are hearing more and more on the whole situation being a planned event to precipitate the total collapse of our nation. Even congressmen are coming out and calling this a deliberate application of the Cloward & Piven strategy. For those who may not know, the Cloward & Piven strategy was the work of two Sociology Professors at Columbia University, Richard Cloward and Frances Fox Piven, designed to organize the nation's poor and minorities into a power base from which the country, through the democratic process, could be converted into a socialist state. One of the key components of this strategy was the idea of overwhelming the nation's welfare system to the point where it collapses, and the government would then be forced to adapt socialism.
It's obvious beyond any doubt that Barrack Hussein Obama is implementing this strategy; after all he did attend Columbia University and was likely educated by Frances Fox Piven. In my article, "President Obama, Frances Fox Piven, and voter registration schemes" I discussed Piven and her efforts to organize a voter registration drive aimed at minorities by teaching them they were oppressed. I also mentioned one of my own professors, an admitted socialist mind you, who was likely educated by Piven as he had attended The Columbia University School of Social Work. In short, people who are calling the border crisis a deliberate attempt to undermine America and collapse her financial system are correct; however, from the perspective of a writer who has been trying to bring many things to people's attention, they are a day late and a dollar short as this is only one small aspect of many moving parts put in motion a long time ago.
FOURTH TURNING ACCELERATING
"In retrospect, the spark might seem as ominous as a financial crash, as ordinary as a national election, or as trivial as a Tea Party. The catalyst will unfold according to a basic Crisis dynamic that underlies all of these scenarios: An initial spark will trigger a chain reaction of unyielding responses and further emergencies. The core elements of these scenarios (debt, civic decay, global disorder) will matter more than the details, which the catalyst will juxtapose and connect in some unknowable way. If foreign societies are also entering a Fourth Turning, this could accelerate the chain reaction. At home and abroad, these events will reflect the tearing of the civic fabric at points of extreme vulnerability –problem areas where America will have neglected, denied, or delayed needed action." – The Fourth Turning – Strauss & Howe – 1997
This past week saw an event revealing the cluelessness and ignorance of the linear thinking establishment. They are oblivious to the cyclicality of history and unaware of their precarious situation, as the mood of the country and the world portends their demise. Eric Cantor, the ultimate establishment neo-con Republican House Majority Leader, was crushed in a primary by a completely unknown economics professor, outspent by Cantor $4.9 million to $123,000. Cantor spent more at steakhouses than David Brat spent on his entire campaign. Cantor, a lackey for Blackstone, Goldman Sachs, Israel, and dozens of other mega-corporations, was the first House Majority leader defeated in a primary since the position was created in the 1890s. He won his last primary by 60%.
This was as big a shock to the Republican establishment as it was to the Democratic establishment, the mainstream corporate media establishment, and the Tea Party establishment that didn't provide David Brat one red cent of their vast horde of contributions. They are now scrambling to generate a storyline explaining this unexplainable development as if it was entirely predictable. These wealthy, myopic, propaganda peddling, purveyors of the status quo just felt the foundation of their world shudder beneath them. Like a volcano, with pressure building within, the world as we know it is about to blow. Who gets devastated by the massive explosion and flow of molten lava is yet to be determined, but there is nothing the establishment can do to stop the eruption. This entire Deep State hierarchy has been developed over decades, as they have flawlessly implemented Edward Bernays teachings from the Propaganda playbook.
"The conscious and intelligent manipulation of the organized habits and opinions of the masses is an important element in democratic society. Those who manipulate this unseen mechanism of society constitute an invisible government which is the true ruling power of our country. …We are governed, our minds are molded, our tastes formed, our ideas suggested, largely by men we have never heard of. This is a logical result of the way in which our democratic society is organized. Vast numbers of human beings must cooperate in this manner if they are to live together as a smoothly functioning society. …In almost every act of our daily lives, whether in the sphere of politics or business, in our social conduct or our ethical thinking, we are dominated by the relatively small number of persons…who understand the mental processes and social patterns of the masses. It is they who pull the wires which control the public mind." – Edward Bernays – Propaganda – 1928
The linear thinkers, who constitute the invisible government and unelected true ruling power, are flabbergasted their game plan, which has worked for the last seven decades, is failing to have the usual sway over the normally compliant masses. Lies, misinformation, deception, propaganda, easy debt, cheap oil, endless commercial expansion, relentless marketing, never ending war, politicians selected by bankers and mega-corporations, tax code created to benefit the .01%, and laws written by the lobbyists for the oligarchs designed to control the plebs and enrich the modern aristocracy, made the world go round until 2008. Linear thinkers in government, business, banking and media have been perpetuating the falsehood of a return to normalcy, recovery, and linear progress. They are willfully ignorant of history because acknowledging its cyclicality would be admitting how precarious their positions of power, wealth, and control truly are.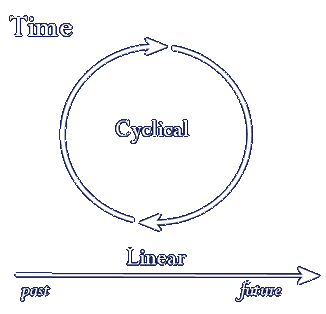 History does not proceed in a straight line of forward advancement. It has a seasonal nature geared to the 80 year life cycle of human beings. The most basic lesson of history is we never seem to learn the lessons of history. A period of Crisis arrives like Winter, approximately 60 years after the resolution of the prior Crisis, with a climax occurring approximately 80 years after the prior Crisis climax. The generational dynamics based upon human life cycles have lined up once again into Crisis mode. Anyone who hasn't sensed the mood change in the country since 2008, hasn't been paying attention. The linear thinking establishment refuses to accept the inevitability of their existing paradigm collapsing in a chaotic whirlwind of violence, death on a grand scale and decisive war. The existing social order is always swept away during a Fourth Turning.
Saeculum (climax year) Crisis (Full Era) Time from one Crisis climax to next Crisis climax
Revolutionary (1781) American Revolution(1773–1794)
Civil War (1863) Civil War(1860–1865) 82 years
Great Power (1944) Great Depressionand World War II(1929-1946) 81 years
Millennial (2025?) Global Financial Crisis(2008–2029?) 81 years?
The Global Financial Crisis, which began in September 2008, marked the beginning of a likely two decade long episode of fierce winter-like blizzard conditions that will get progressively worse as this Fourth Turning churns toward its bloody climax. The evil wealthy men and their paid off pawns in politics and the media who constitute the invisible government, governing behind the scenes, molding minds, forming tastes and suggesting ideas to the gullible masses, will not relinquish their wealth and power without a fight. They have been utilizing all emergency monetary and fiscal levers, while conducting a data disinformation campaign and utilizing their control of the dying legacy media to keep the masses distracted, entertained and confused.
Latest Story World War III Has Already Been Lost and the Chinese Are In the Process of Occupying Amerika
By Dave Hodges May 5th, 2014 The Common Sense Show
The title is bold, but it is all out in the open. By tomorrow at this time, you will know the entire story and what America will look like in the coming months. Fasten your seatbelt and make sure you store food, water and ammunition because the train has left the station and AmeriKa is headed for a head-on train wreck of epic proportions.
Last night, May 4, 2014, I interviewed Dr. Jim Garrow, the 43 year ex-CIA veteran who is exposing many NWO plots, at least to the level that his national security oath will let him. In promoting the show, I was purposely vague because I knew where I was going to take the show, because I knew the areas that Dr. Garrow has been speaking about in other interviews. However, I was preparing to take this interview to a level not yet heard on talk radio. I was vague in my show description because I wanted the show to not be taken down by the powers that be. However, the first 10 minutes of my show we were still tampered with as Dr. Garrow, News Director Annie DeRiso and myself all experienced independent and simultaneous communications issues. Dr. Garrow and I subsequently changed our communications venues and the show proceeded.
In a two part series, I am writing a brief synopsis of the last two hours of the interview which will contain some revelations, on my part, that I did not fully cover last night. The reason that some critical issues did not get covered last night is because Dr. Garrow cannot talk about some of the issues because of his national security oath and I did not want to place him in a position of looking like he had been talking about what he is not supposed be revealing. As it was, Dr. Garrow refused to answer 5 questions I put to him last night in deference to his national security oath.
After this two part series has a chance to circulate, I will release the second and third hours of the interview late tomorrow night or on Wednesday morning.
Information Not Yet Revealed
Since early last August, I have been holding on to some information that I was told I better keep quiet unless I was able to collaborate some of the information with another well known source and this was necessary for my own personal safety. To be the sole purveyor of this information would have placed me in a greatly compromised position similar to Breitbart, Hastings and Clancy. After nine plus months, it is a relief to finally get this out into the public arena.
Much of what I am going to reveal is going to read like a jig saw puzzle. I am going to reveal a story of Chinese takeover of this country and Dr. Garrow provides complementary and novel information to the level of which he is permitted to speak.
Catastrophic Meltdown Coming to America-Doug Casey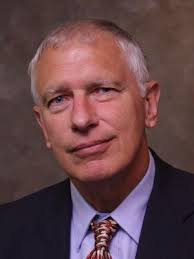 By Greg Hunter's USAWatchdog.com
Investor/author Doug Casey says most Americans are ill-prepared for what is coming. Casey explains, "This huge recession that started in 2007, and the bottom was 2009 and 2010, has cyclically recovered. So, people think it's going to be happy days again, but it's not. The way the government engineered this recovery is by creating trillions in currency units, and as we speak, they are creating $55 billion a month more by buying government bonds and mortgage securities. All of this paper money which is currently sitting in banks, at some point, is going to wash over the U.S. You'll see very high levels of inflation. It's going to be quite catastrophic." Casey, who has a new video called "Meltdown America," contends, "The standard of living for the average American has been dropping for years now. The average American can't lay his hands on $2,000. A recent poll came out and said 40% of Americans, if they had to get $2,000 cash in 30 days, couldn't do it. So, things are pretty strapped, and when the economy goes off the deep end again, and I think it could happen this year quite frankly, there's going to be a lot of unemployed people, a lot of people without any money and a lot of people with a lot of debt. There is nothing the government can do at this point except print more money. The problem is all the money they are printing is coming out of a financial fire hose at the Federal Reserve. The rich guys are where the fire hose is, and the little people are just getting some dribs and drabs. This is why the country is becoming polarized, where the rich are becoming richer and the poor are becoming poorer. It's exactly because of these government actions that are incredibly stupid. . . It's just bailing out the rich. The prognosis is extremely grim. There's no way out."
6 Years After the Financial Crisis Hit, The Big Banks Are Still Committing Massive Crimes
Posted on May 3, 2014 by WashingtonsBlog
Preface: The "Great Recession" started in December 2007. More than 6 years later, the big banks are committing more crimes than ever.
You Won't Believe What They've Done …
Here are just some of the improprieties by big banks over the last century (you'll see that many shenanigans are continuing today):
Laundering money for terrorists (the HSBC employee who blew the whistle on the banks' money laundering for terrorists and drug cartels says that the giant bank is still laundering money, saying: "The public needs to know that money is still being funneled through HSBC to directly buy guns and bullets to kill our soldiers …. Banks financing … terrorists affects every single American." He also said: "It is disgusting that our banks are STILL financing terror on 9/11 2013". And see this. This has been going on for decades. For example, Bank of America funneled massive amounts of money to BCCI – itself connected with the CIA – and, according to the US Senate Foreign Relations Committee on Terrorism, Narcotics and International Operations, BCCI in turn funneled huge sums of money to Bin Laden and other terrorists)
Financing illegal arms deals, and funding the manufacture of cluster bombs (and see this and this) and other arms which are banned in most of the world
Handling money for rogue military operations
Laundering money for drug cartels. See this, this, this, this and this (indeed, drug dealers kept the banking system afloat during the depths of the 2008 financial crisis). A whistleblower said: "America is losing the drug war because our banks are [still] financing the cartels", and "Banks financing drug cartels … affects every single American". And see this. This is actually a decades-old practice)
Funding the Nazis (while we're referring to funding the original Nazis many decades ago, the U.S. is now backing the neo-Nazis in Ukraine, and banks are undoubtedly involved in some of the support)
Launching a coup against the President of the United States (an old – but vital – story).
OAS2014: Demand Barack Obama's Removal; Take A Stand Against Tyranny
Celente: Collapse By June 30, 2014!